Article: Scripture for Comfort in Difficult Times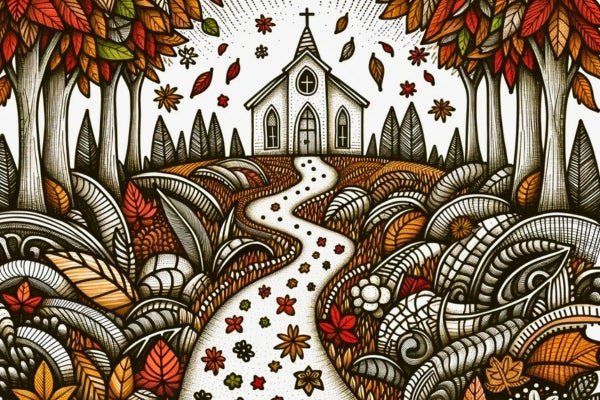 Scripture for Comfort in Difficult Times
Introduction
Life can sometimes feel like a stormy sea - unpredictable and challenging. In those tough times, we all look for something to hold onto, something that brings us comfort and strength. That's where the beautiful words of scripture come in. Like a shining light in the dark, God's teachings bring us hope, peace, and the reassurance that we're not alone.
The Power of Scripture in Difficult Times:
When we read scripture, it's like hearing God's comforting voice, telling us that everything will be okay. These holy words remind us of God's love - a love that is always there, no matter what challenges we face. It's a love that brings peace to our hearts and strength to our spirits.
In the quiet moments when we read these verses, we find something more than comfort. We find a connection to God's unchanging love, a love that stands strong like a lighthouse in every storm of life. And with this connection, we find the courage to face tomorrow with hope.
Verses for Comfort and Strength:
In the midst of life's storms, the teachings of Jesus stand as a beacon, offering words of comfort, strength, and hope. Each of our tattoos, crafted with powerful scriptures, serving as a reminder of God's unwavering presence and love. Let's explore these verses that bring light into our darkest hours.
Philippians 4:6-7 - A Call to Release Anxiety:
In today's world, where uncertainties loom large, anxiety often finds its way into our hearts. Philippians 4:6-7 (NIV) offers a profound antidote: "Do not be anxious about anything, but in every situation, by prayer and petition, with thanksgiving, present your requests to God. And the peace of God, which transcends all understanding, will guard your hearts and your minds in Christ Jesus." This scripture not only advises against succumbing to worry but also provides a proactive approach. It encourages open communication with God, emphasizing the transformative power of prayer. By laying our concerns before Him and coupling our petitions with gratitude, we are promised a divine peace that surpasses our human comprehension—a protective barrier for our emotions and thoughts.
Romans 5:3-4 - Finding Hope in Suffering:
Life's adversities, while challenging, often come bearing hidden gifts. Romans 5:3-4 (NIV) illuminates this perspective: "Not only so, but we also glory in our sufferings, because we know that suffering produces perseverance; perseverance, character; and character, hope." This scripture paints suffering not as a mere hardship but as a catalyst for growth. It's a refining process, molding our character, instilling in us a tenacity to endure, and ultimately leading us to a profound, unwavering hope. It's a journey from pain to strength, from strength to refined character, and from character to a hope that anchors the soul.
Isaiah 26:3 - The Path to Perfect Peace:
Amidst the cacophony of life, finding inner tranquility can seem elusive. Yet, Isaiah 26:3 (NIV) offers a serene promise: "You will keep in perfect peace those whose minds are steadfast, because they trust in you." This verse is a gentle reminder of the profound peace that stems from unwavering trust in God. It emphasizes that true serenity isn't derived from external circumstances but from an inner alignment and trust in God alone. It's a peace that remains unshaken, even when the world outside is in turmoil.
1 John 4:4 - The Greater Power Within:
In moments when the world feels overwhelming, 1 John 4:4 (NIV) stands as a pillar of strength: "You, dear children, are from God and have overcome them, because the one who is in you is greater than the one who is in the world." This scripture serves as a powerful affirmation of our divine lineage and the indomitable spirit that resides within. It's a call, reminding us that we are equipped with a divine power that surpasses any worldly challenge or adversity. We are not alone in our battles; we are fortified with a strength that is heavenly in origin.
Isaiah 43:2 - God's Unyielding Presence:
Life's journey is filled with challenges—streams that threaten to sweep us away and fires that test our resolve. Yet, Isaiah 43:2 (NIV) stands as a beacon of God's unwavering promise: "When you pass through the waters, I will be with you; and when you pass through the rivers, they will not sweep over you. When you walk through the fire, you will not be burned; the flames will not set you ablaze." This verse is a testament to God's omnipresent nature, ensuring that no matter the magnitude of our trials, His protective embrace is ever-present. It's a promise of his heavenly companionship, a reassurance that we are safeguarded at every twist and turn.
Applying Scripture in Daily Life
Life's challenges can sometimes make us feel like we're walking a tightrope. Balancing our emotions, responsibilities, and unexpected events can be tricky. But here's the good news - we have a steady hand to hold onto, God's word. Every verse is like a stepping stone, guiding us through the ups and downs with grace and confidence. It's not about memorizing words but about letting those words seep into our hearts, becoming a part of us. They become our inner voice of courage, peace, and hope.
There's a such a diversity of scriptures out there, each with its unique message and blessing. We've touched on a few today, but there are many more, waiting to be discovered, ready to bring light into every corner of your life.
Conclusion
In closing, it's worth pausing to consider the profound impact that these selected scriptures can have on our lives. They are not merely collections of words but are foundational pillars that offer unwavering support and comfort, readily available to us amidst life's unpredictable nature.
These verses underscore a consistent theme of enduring love, a peace that withstands the test of time, and a strength that is resilient. They are not reserved for moments of clarity and calm but are particularly potent during challenging times, offering guidance and assurance when we need them the most.
Your Faith, Your Action
Now, imagine having these empowering scriptures with you, not just in your heart but on your skin, a constant reminder of the inner strength and God's unwavering support that's always with you. That's the beauty of Armed with Truth's temporary scripture tattoos.
So, why wait? Dive into the journey of wearing your faith. Let these scriptures be your companion, your source of strength, your reminder of the unyielding love that's always yours to hold. Browse the collection and step into the empowering experience of wearing these verses as constant reminders of your inner strength and God's unwavering support. And remember, there are many more empowering scriptures waiting to be discovered and worn, each offering its unique comfort and inspiration.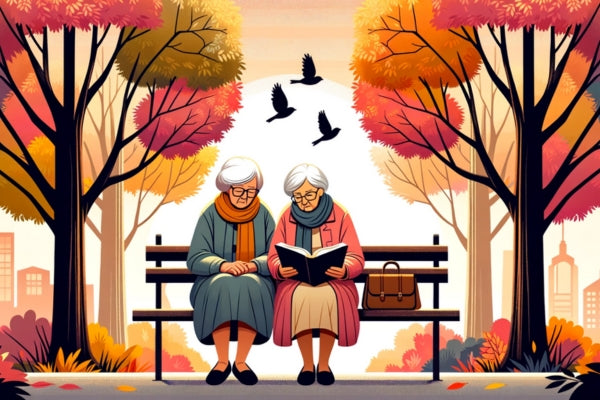 The Role of Scripture in Personal Growth
Imagine a moment where you find yourself at a crossroads, uncertain and in need of guidance. These are the moments that test our character, faith, and strength. In these times, the teachings and lo...
Read more